This blog is our special keepsake of Europe, so we can remember each day as we spent it and relive it every time we read it. But we also want to share our adventures with our family and friends and hopefully bring a part of Europe to them :) Since I took about 300-600 pictures a day, for 30 days, I decided to give each day its own post with frequent updates. So keep checking in for updated posts. Here it goes!
It was an 11 hour flight from Los Angeles to Paris. We slept most of the way, so once we arrived at 9am Paris time, we were ready to take on our first day in Europe. We were staying with my dad's relatives, so our first stop was our new home away from home in Neuilly-Plaisance. On our way, it really didn't feel like we were in France. The freeways and buildings looked just the same as home, but once we hit town, it all changed. Narrow streets, small cars, and small houses, something you don't see in Orange County.
Once at home, we were greeted with home-cooked Croque-Monsieur sandwiches, a very typical French meal. That's when we learned just how serious the French are about their food. Everything is bought fresh and daily from their local bakery and food market. Mealtime is especially important in France (and Europe in general). It's a time to relax and socialize with friends and family. Typically, lunch and dinner in France can take several hours. Unlike the states, workers here are able to request 2 hours for lunch!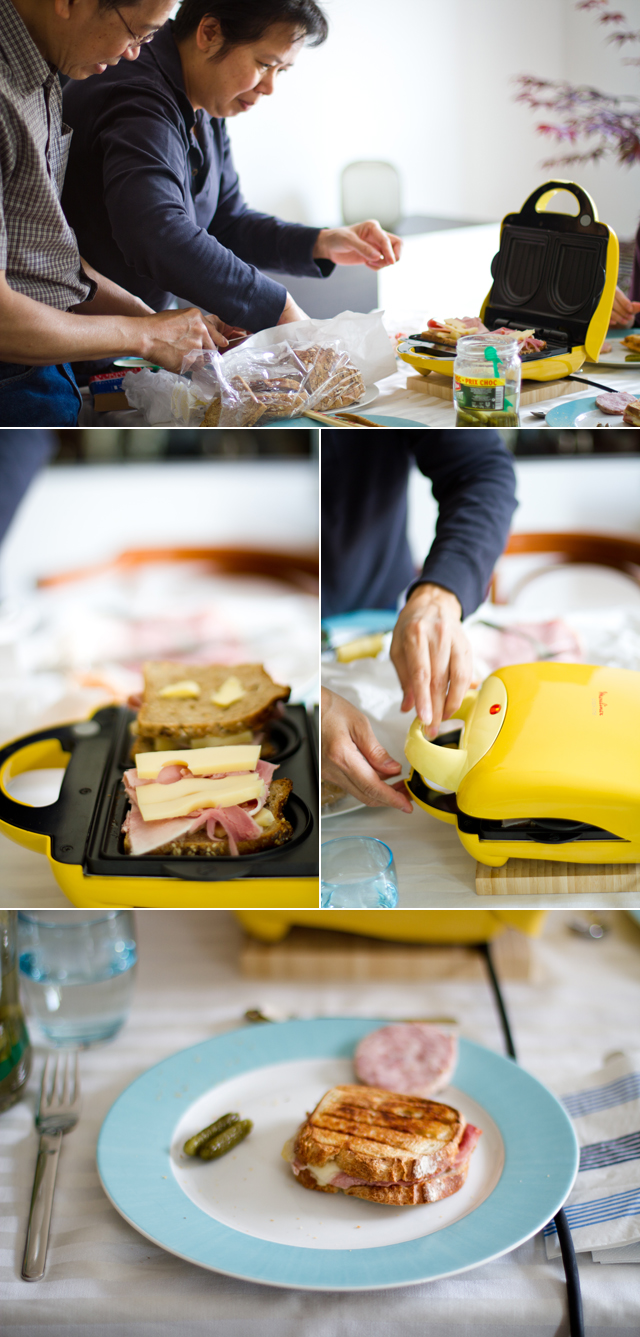 And after lunch (and every other meal), a cup of cappuccino or tea.